Space for Cycling is a national campaign to create networks of safe cycle routes and paths througout the country. To do this it is essential that every Highways Authority gets on board and supports this idea.

Suffolk County Council is the Highways Authority for Suffolk.

The following motions have been proposed for the Council Meeting to be held on the 19th July 2018

Motion 3 – Proposed by Councillor Robert Lindsay and seconded by Councillor Caroline Page.
'Given that the Suffolk Conservative's county council election manifesto in 2017 included a promise to build a network of cycle paths, the Council requests that the Cabinet set up an appropriate cross party working group (task and finish group or policy development panel) to develop a strategic, costed five-year (2019-2024) cycling plan that supports a network of safe, accessible and direct routes that link places people need to get to. This would include a prioritised programme of works, setting out the funding implications for the County Council so that Cabinet can consider this as part of the 2019-20 budget.'
Motion 4 – Proposed by Councillor Robert Lindsay and seconded by Councillor Caroline Page
'The Council further requests that the council allocate a minimum of 5% of each year's Integrated Transport Block to cycling infrastructure.'
These motions need support from Councillors and the public to get passed. The first one should enable all projects like this one, Ipswich Cycling and the Shotley Peninsular Cycle Campaign to start planning their routes.

The second motion, in line with the Parliament passed Cycling and Walking Investment Strategy, which passed the buck from Central Government funding of Cycling and Walking Investment to Local Highways Authorities, allocates 5% of the Integrated Transport Block to Cycling. Currently nearly all of the this money is used for Motor Vehicles, yet  cycling represents 2-5% of the commuting trips in Suffolk, (more in some towns with some cycle lanes) so it is only fair that cycling is properly funded.

Cycling is recognised by Suffolk County Council in both the Local Transport Plans throughout Suffolk and their Active Travel Policy, as requiring significant investment to enable modal shift from the Car to the Bicycle and Walking. Yet, though these policies have been in place for years very little investment has been made and much of the work is substandard.

If you wish to support these motions please sign the following which will invite your local councillor to support the motions.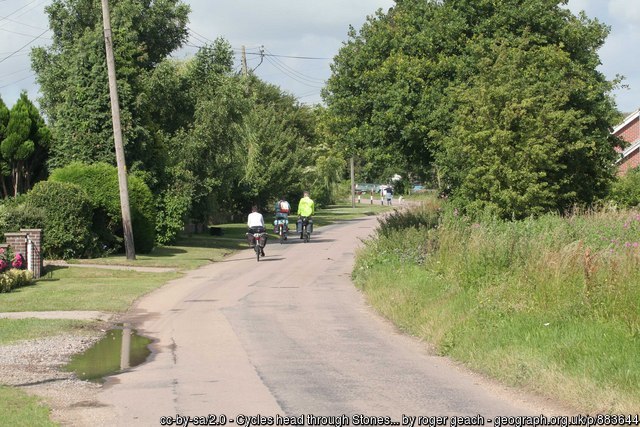 Live in Suffolk? Ask your councillors to support cycling this Thursday
e-activist.com
This Thursday (19 July), Suffolk Council will consider a motion to plan a full network of safe cycle routes and seek the funding to build them. It is crucial that this motion passes - but we need your help! Ask your Councillors to support this motion here: https://bit.ly/2L6rdRq